Q&A with Forrester on Social Media Strategy & Digital Engagement
Why brands must understand their customers when developing their social media strategy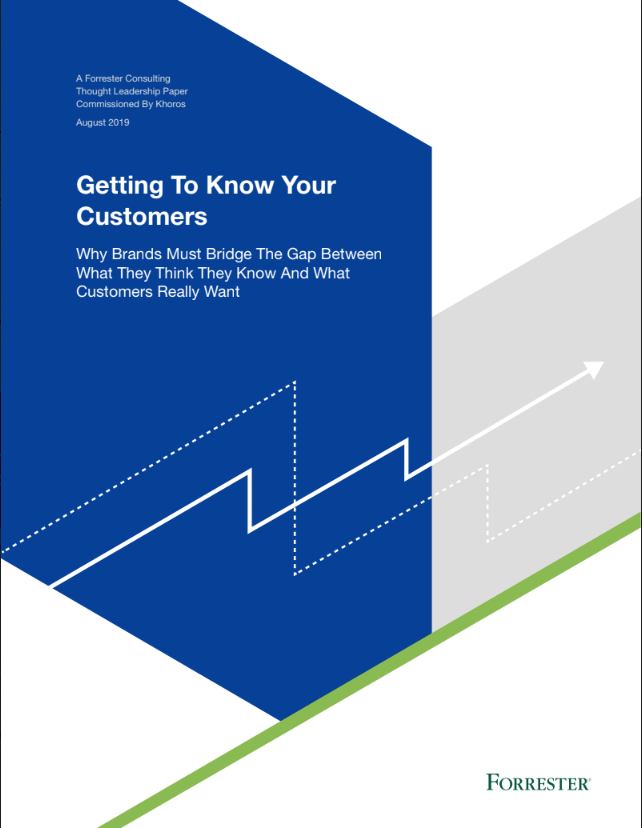 Find out What Your Customers Really Want
Are your customers really happy with the digital experience they're getting from your brand? Most brands think so, but in reality, they are far removed from the truth.

In April 2019, Khoros commissioned Forrester Consulting to explore the biggest issues causing the divide between brands and customers today. We surveyed over 200 enterprise brands and over 1000 customers, and what we discovered may surprise you.
Here are some key statistics and takeaways from the report to assist your social media strategy:
Brands are disconnected from consumers

: Less than half of surveyed brands said they have fully connected the tech, metrics, customer journey, teams, data, and channels that enable digital engagement at their organization. This lack of connectivity has a direct impact on customers' experiences with brands, and 77% of companies say they struggle to create a cohesive journey across channels and devices.



Brands are out of touch with the customer experience

: Businesses underestimate how frequently bad experiences happen to their customers by an average of 38%. These negative experiences create feelings of disappointment, unhappiness, and anger among audiences. Furthermore, approximately two-thirds of customers who have a bad experience with a brand say they will switch to a different brand and share their negative encounters with others.



Brands are ill-equipped to stay connected

: Two-thirds of brands expect the number of channels to increase within the next two years, but the majority of brands also say they struggle with integrating new channels. Additionally, existing channels will continue to evolve in accordance with changes to consumer preferences so brands need to find efficient ways to manage their increasingly complex digital engagement strategies.



Brands acknowledge the importance of collaboration, but fail to do so

: Approximately 90% of brands agree the various teams involved with digital customer engagement should regularly: communicate and work together in pursuit of common goals, share data and success metrics, and plan strategy across departments. However, less than half of respondents say these statements describe their organization exactly.

Our study found many brands fail to understand what their audience wants and consistently misjudge the actions customers will take when interacting online. These gaps in knowledge severely limit the success of your social media strategy.
Knowing your customers' wants and needs helps your business to better serve them when answering common questions and concerns through online channels. Furthermore, improving online interactions leads to better engagement, more satisfied customers, and higher brand loyalty which increases sales.
Check out the full study to see more customer experience statistics and develop a social media strategy that is capable of achieving your business goals.
Khoros, built from Spredfast + Lithium, is the leading customer engagement platform built to turn siloed knowledge into enterprise value, and customers into contributors. By connecting consumer insights across all departments, Khoros gives companies the ability to run their business with their customers, anticipating their needs and accelerating sales, loyalty, and innovation. With 2,000+ brands, including 52 of the Interbrand 100 companies, and ten offices globally, Khoros powers approximately 500 million digital interactions every day. From social media to online communities and messaging to digital customer care, Khoros helps companies authentically connect with customers throughout their journey.