Digital Customer Care Playbook
How to Serve Your Customers on Social Media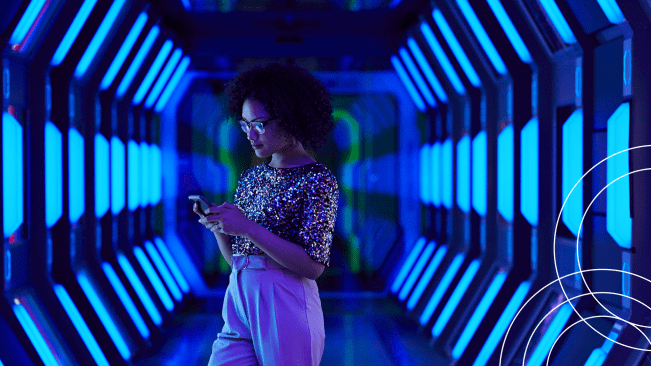 In this comprehensive guide, you'll discover how you can effectively define success for your social customer service, leverage the benefits of proactive and reactive engagement, and ultimately create customers for life.
Improve Your Social Media Customer Service
According to Bain and Company, customers who engage with companies over social media spend 20 to 40 percent more money with those companies than other customers who don't.

Check out a sneak peek of our findings below and download the full Digital Customer Care Playbook to see other social media customer service insights:

Customers flock to social for customer service issues

: Research indicates approximately 67% of consumers now use social media networks like Twitter and Facebook to seek resolution for issues. Social media allows customers to effortlessly reach out to brands, so it's important to ensure your digital presence enables you to provide timely and personalized care.



Brands are missing out on opportunities to learn about their audience

: Social media is a treasure trove of audience conversations that can help brands understand their customers, but only 33% of companies utilize this unstructured data as a resource. Forward-thinking brands are analyzing these conversations to learn about their audience and identify opportunities to proactively serve customers.



Brands focus too much on closing cases quickly rather than effectively

: The old call center philosophy is that less time on the phone is better, but this does not hold true for social media interactions. Although customers do judge businesses by their initial response time, resolving issues effectively is vastly more important than doing so quickly. Customers want to be heard and understood, so businesses should focus on the quality of engagement rather than the speed of resolution.



Brands spend too much time focusing on the wrong numbers

: Many brands get sidetracked by putting too much emphasis on metrics that shouldn't have a major role in decision making. Instead, brands should focus on two key areas that measure and prove the value of scaling social customer service: agent efficiency and customer experience. Learn more about these key areas and the metrics you should pay extra attention to.
Reinvent Your Digital Engagement Strategy
Many brands aren't aware of the full range of opportunities they have to engage with audiences and build stronger customer relationships through social media.
Our Digital Customer Care Playbook dives deep into the full capabilities of social media for brands looking to improve their social media customer service. Discover the truth behind common customer care myths and get expert tips to help your business reinvent its digital engagement strategy.
Download the Digital Customer Care Playbook to see more social media customer service insights and revolutionize the way your brand serves customers across their favorite channels.
Khoros' award-winning customer engagement platform helps over 2,000 global brands, including one-third of the Fortune 100 companies, create customers for life. With over 20 patented technologies, Khoros connects every facet of customer engagement, including digital contact centers, messaging, chat, online brand communities, CX analytics, and social media management. Combined with our top-rated services, the Khoros platform enables brands to connect with customers throughout their entire digital journey.
Khoros powers more than 500 million daily digital interactions and leverages AI to turn these interactions into actionable insights. Primarily owned by Vista Equity Partners, Khoros is recognized as one of the Best Places to Work both nationally and locally across our 11 offices around the world. For more information, visit khoros.com.